Make Your Life More Fun With Activity Friends
Make Your Life More Fun With Activity Friends
Activity friends may be the answer if you're looking for ways to have more fun in life and keep making new buddies as you get older. Making new friends who share your interests has many positive benefits.
Consider these advantages of activity friends and strategies for getting together with them.
Benefits of Activity Friends
1. Lighten up. Our closest friendships are often based on shared experiences and values. Activity friends can be a more casual outlet that lets you meet and enjoy the company of new people who share your interests.
2. Expand your circle. Many people find it more difficult to find new playmates after they finish school and join the working world. Let your hobbies bring you into contact with others.
3. Feel more connected. Having a partner or being part of a group turns any ordinary activity into a social event. See if a neighbor wants to join you on Saturday mornings for garage sale excursions.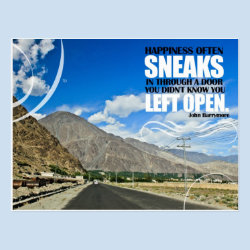 Click on Custom Postcards for more.
Courtesy by Personal Development Blog
4. Manage stress. Spending time in the company of others and engaging in activities you enjoy are both effective remedies for stress. Double the benefits by combining the two.
5. Pace yourself. If you're feeling lonely, you may inadvertently push people away by seeming anxious or needy. Switching the focus to an activity gives you a chance to make a better impression and gives everyone more time to get to know each other.
6. Help others. Lots of people are looking for friendship. You're enriching their lives too when you take a risk and reach out.
7. Become more active. Sedentary lifestyles are contributing to an epidemic of obesity. Almost anything you do is going to burn more calories than watching TV or surfing the Internet.
8. Add to your accomplishments. Progress comes with practice. Teaming up with others will help you stick to your needlework or improve your tennis game.
Strategies for Getting Together
1. Look around you. Find new friends in the places you already frequent. Strike up a conversation with someone who attends the same lecture series as you.
2. Search online. Lots of people find their spouses at dating websites these days. You can use similar sites and techniques to find people who are looking for platonic chums.
3. Post an ad. Get proactive and post your own ad starting a book club or wine group. Check out local websites or go the traditional route with bulletin boards in neighborhood groceries and coffee shops.
4. Ask for introductions. Let people know you're eager to meet others. That co-worker who loves country music may have a brother-in-law who wants to start a chamber music ensemble.
5. Hang out in public. It's difficult to meet anyone if you stay at home. Visit the community pool or volunteer to answer phones during the next fund drive for your local public television station.
6. Practice small talk. Once you surround yourself with more people, be prepared to chat with them. Ask open ended questions about why other people are attending the same event as you. Offer a snappy summary of why you came. Ask more experienced people for advice and offer your insights to newcomers.
7. Keep an open mind. Part of the pleasure of activity friends is the opportunity to meet new types of friends. Get to know people from different backgrounds and broaden your mind.
Go out and make some new activity friends today. You'll enjoy your recreation and help spread the happiness around. Who knows? Your hiking companion or theater date may even become an integral part of your life.
Thanks for reading, "Make Your Life More Fun With Activity Friends".
Featured Personal Development Ebook
---
---